Student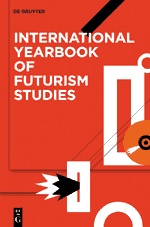 sought to join the Editorial Committee of the International Yearbook of Futurism Studies edited by Günter Berghaus
The editorial assistant will develop the essay linguistically and stylistically in collaboration with the contributor. The assistant will be assigned 3 contributors with whom to work through 3-4 versions of an essay. The first version may take 5-10 hours to convert into house style and appropriate academic language. Subsequent versions usually 2-5 hours. The time period for involvement is usually March to June.
Requirements:
Excellent command of academic language (English) in the humanities field.
Compensation:
Work will count towards research rating. Additional benefit will be the cultivation of useful contacts in many countries, which will easily translate into invitations to conferences, offers of collaborations etc.
If interested, contact Günter Berghaus.