Lessons and conferences are being held at the Museo d'arte contemporanea in Lissone (about 20 km outside of Milan) October 9 until March 5, 2009, two of which will concern the topic of Italian Futurism.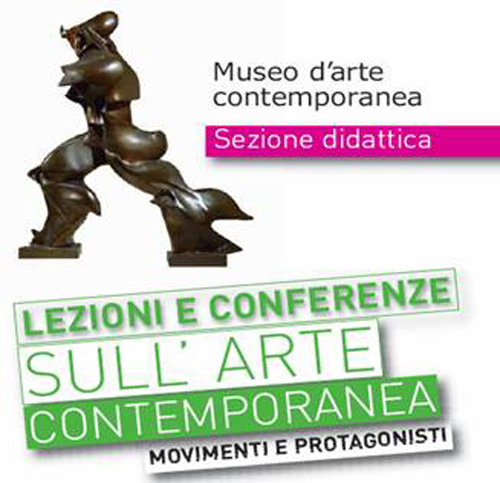 November 6, 2008: L'europeismo nell'arte italiana. Il Futurismo a cura di Giulia Formenti Le vicende della pittura italiana a cavallo tra XIX e XX secolo si dipanano tra la retorica patriottica di una nazione nata da pochi decenni e le spinte moderniste provenienti dal resto d'Europa. Un rinnovamento radicale e sostanziale arriverà solo dopo che, nel 1909, Filippo Tommaso Martinetti pubblica, su Le Figaro, il Manifesto del Futurismo. La celebrazione della "eterna velocità onnipresente" delle "locomotive dall'ampio petto" e del "volo scivolante degli aeroplani" apre un nuovo capitolo nella cultura occidentale.

November 20, 2008: Forme uniche nella continuità dello spazio: Umberto Boccioni a cura di Giulia Formenti. Umberto Boccioni, genio visionario ed artista poliedrico, morto precocemente nel 1916 durante la Grande Guerra, è stato il più ardito sperimentatore del gruppo futurista. La sua complessa ricerca artistica si concentra attorno al rapporto e la compenetrazione tra spazio e tempo, forma e materia. Superando le istanze puramente teoriche del movimento Futurista, Boccioni si distinse per una non comune raffinatezza in campo pittorico e scultoreo.