On occasion of the Festival Internazionale del Film di Roma – Presentation of the docu-fiction: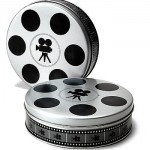 "Futurismo. L'arte e la vita"
PRESS CONFERENCE
Wednesday, October 29, 2008 – 3:00pm
Roma & Lazio Film Commission, Greenhouse
The Business Street press auditorium
Parco della Musica, Rome
Luca Verdone (director), Alessandro Zambrini (screenwriter), Paul Bruno (producer Overcome) and Eric Ellena (manufacturer French Connection Films) will be present.
This 52 minute film aims to give insight into the life and work of F.T. Marinetti as well as the cultural climate of the time.