Deadline: January 31st, 2014
Center for Italian Modern Art
421 Broome Street, 4th floor
New York, NY 10013
Download Application Information
General Information
Each year the Center for Italian Modern Art (CIMA) awards fellowships to support research and study of Italian modern and contemporary art at the master's, doctorate, or post-doctorate level. Citizens of all nationalities are eligible to apply. The intention of the grant program is to bring together scholars from diverse academic backgrounds in an interactive and collaborative environment at CIMA's New York location. While fellows may pursue their own research and study, they will also work on the theme or "study topic" established by CIMA's annual exhibition installation.
In addition, CIMA supports fellowships for candidates residing outside of Italy who wish to study in Italy at the master's level or above at an accredited academic program, or who are Ph.D. candidates or other scholars who wish to conduct research for a dissertation, book, or other scholarly projects.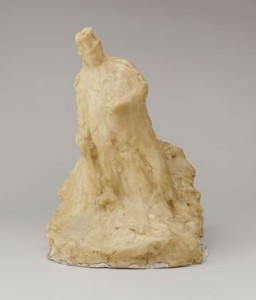 2014–15 Fellowships
The Center for Italian Modern Art welcomes applications for the 2014-15 academic year (September 2014–June 2015). The proposed theme concerns Medardo Rosso (1858–1928), a key figure in the development of modern sculpture. The CIMA installation will explore the different media in which Rosso worked, featuring works of sculpture in wax, bronze, and plaster, as well as photography, and drawings. CIMA is also interested in examining the relationship between Rosso and his contemporaries, and the influence that his oeuvre has had for artists in subsequent generations.