A post to celebrate Tuesday. Why not?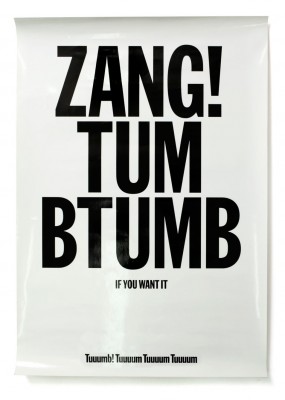 Experimental Jetset. Zang Tumb Tumb (If You Want It). 2003
Six screenprints, each: 46 13/16 x 33″ (118.9 x 83.8 cm). Courtesy Experimental Jetset. © Experimental Jetset via MoMA
Included as part of the exhibition Ecstatic Alphabets/Heaps of Language, MoMA, May 6 – August 27, 2012.
Bringing together 12 contemporary artists and artists' groups working in all mediums, this exhibition explores and updates the many possibilities inherent in the relationship between art and language.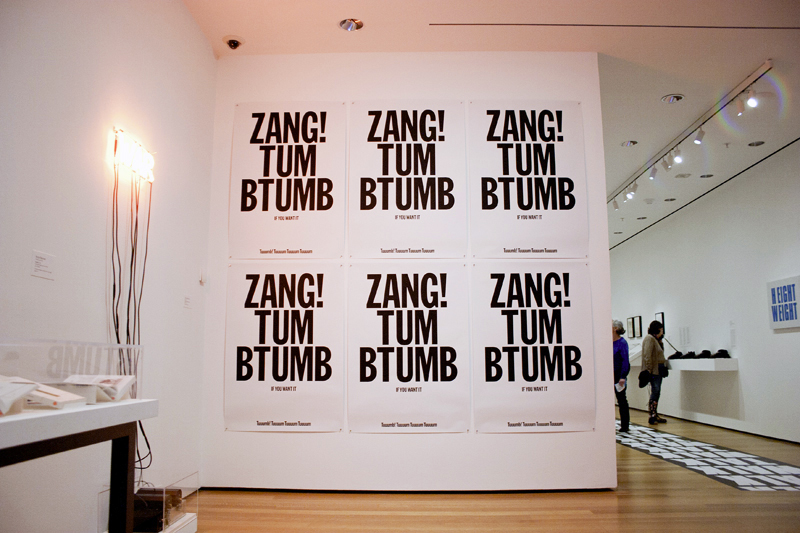 Installation shot Courtesy Experimental Jetset (thanks Danny, Marieke + Erwin!)