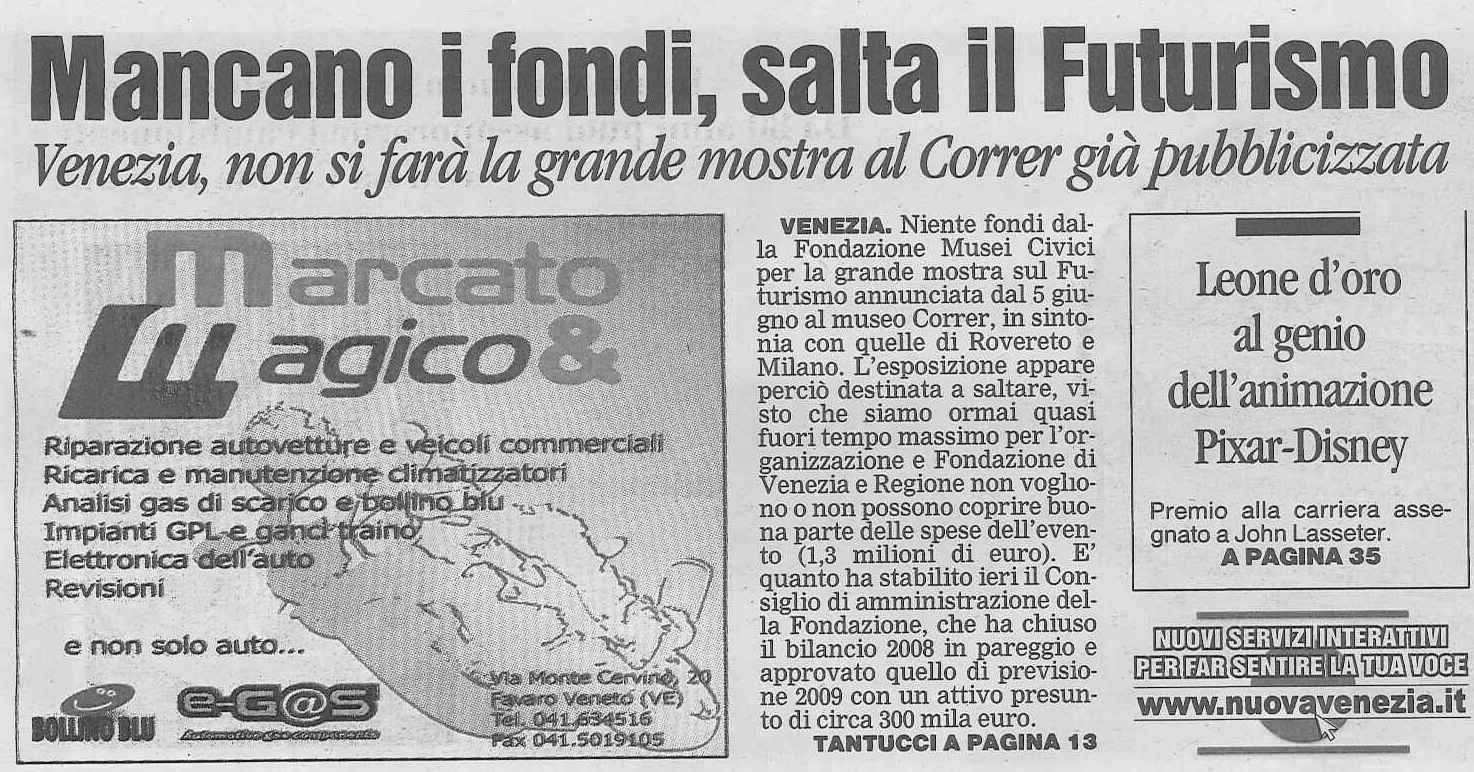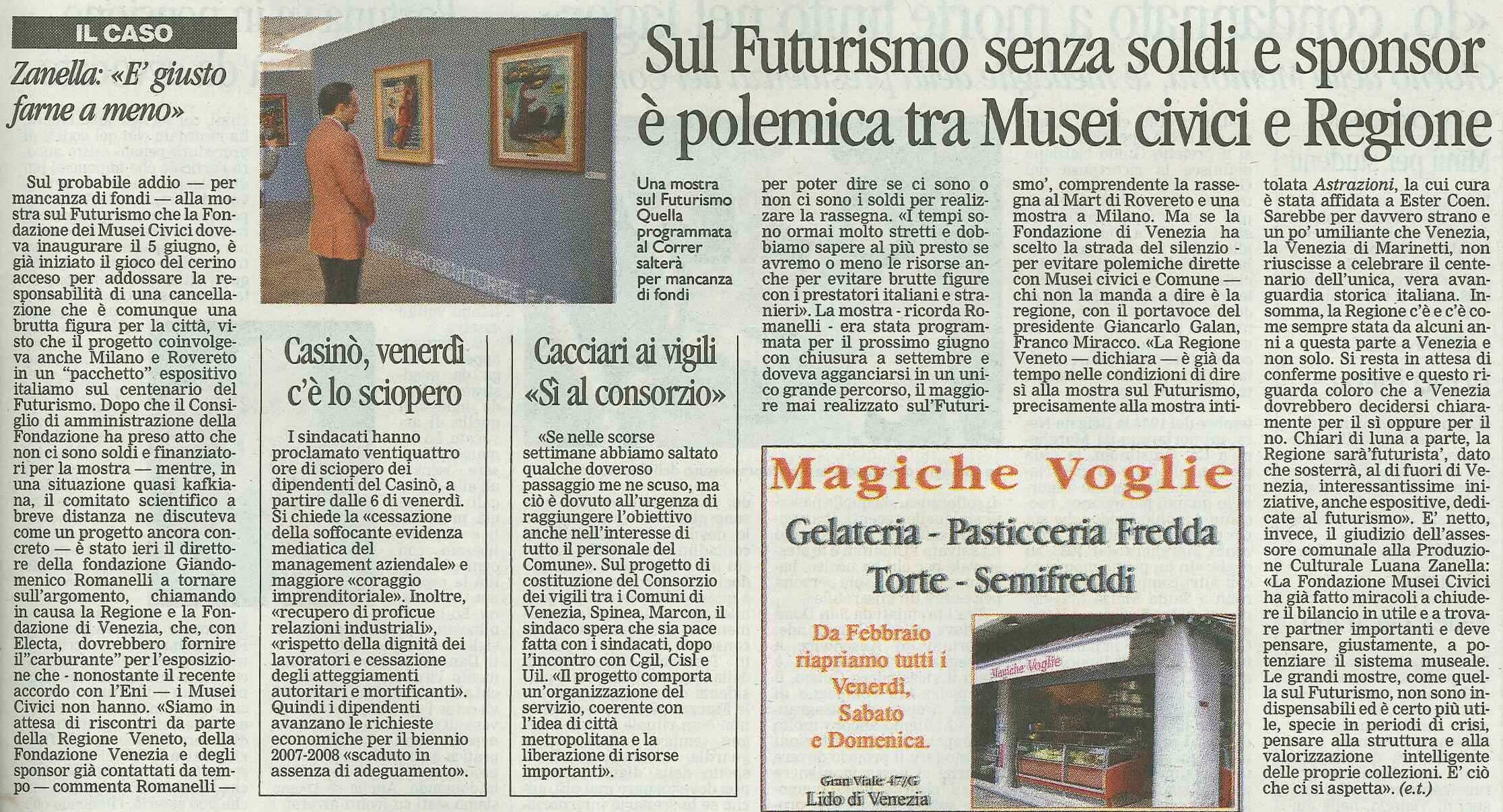 Musei Civici in Venice are no longer able to host the exhibition by Ester Coen as part of Futurism 100. The exhibition "Astrazioni" was scheduled to open in the Museo Correr on June 5, 2009.
Luckily, The Peggy Guggenheim Collection is stepping up by reinstalling the 17 works from the collection of Gianni Mattioli and have also secured the loan of two bronzes by Umberto Boccioni: Forme Uniche and Sviliuppo di una Bottiglia.
See the excerpt from the PGC's press release below:
The Peggy Guggenheim Collection's programme of exhibitions in 2009 kicks off on February 18 with Futurism in the Gianni Mattioli Collection, to mark the centenary year of the publication of Filippo Tommaso Marinetti's founding manifesto of Italian Futurism. This consists of a special installation, curated by Philip Rylands, of a part of the permanent galleries of the museum, focusing on the Futurist masterpieces of the Gianni Mattioli Collection, with additional paintings, sculptures and works on paper from the Peggy Guggenheim Collection and other private collections. This small but mighty presentation includes iconic paintings by each of the five artists who signed the Technical Manifesto of Futurist Painting in 1910, Balla, Boccioni, Carrà, Russolo and Severini, and by other artists related to the movement (Rosai, Sironi, Soffici). A preliminary section alludes to related contemporary avant-gardes (Divisionism, Cubism, Orphism, Vorticism).
Thanks, Philip Rylands and the rest of the PGC staff!