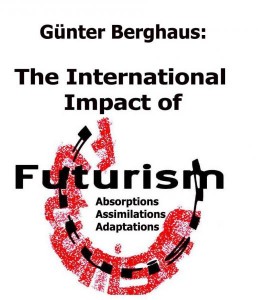 The International Impact of Futurism: Absorptions, Assimilations, Adaptations
February 20, 2014
5:3opm
Casa Italiana Zerilli-Marimò (NYU)
Panel Discussion with:
Günter Berghaus, Senior Research Fellow, University of Bristol
Discussant: Ara Merjian, Professor of Italian Studies, NYU
Moderator: Nicola Lucchi, Ph.D. Candidate, NYU
Between 1909 and 1925, Futurism became a catchphrase for a broadly felt desire for cultural renewal. The stream of manifestos published by FT Marinetti and his collaborators was quickly reaching other European countries and even continents much further afield. In the course of the past decades, a number of Futurism scholars have directed their attention to this ebb and flow of aesthetic concepts in the European and world-wide network of the avant-garde, but their studies tended to be focused either on individual artists or groups of artists, or on a small geographical unit.
In 2009, an International Yearbook of Futurism Studies was set up to act as a medium of communication amongst a global community of Futurism experts. It has an interdisciplinary orientation and presents new research on Futurism across national borders in fields such as literature, fine arts, music, theatre, design, etc.
These contributions show that Futurism was not a coherent national style but radiated from one culture to another and, in the process, gave rise to extraordinarily complex and often contradictory forms of cross-fertilization, osmosis, assimilation.
Professor Berghaus will illustrate and discuss with Professor Merjian examples of Futurist art from Europe and the Americas, to demonstrate how a comparative reception analysis opens new paths and directions for scholarship on international Futurism.
In ENGLISH.