Marinetti, Filippo T. Exhibition of Works by the Italian Futurist Painters, March, 1912. London: Sackville Gallery, 1912. Print.
Brooklyn Museum Libraries. Special Collections. Gift of Mrs. Louis Lozowick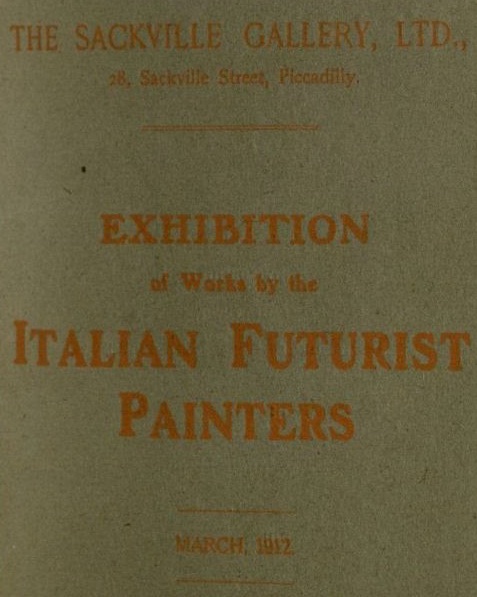 This work has been reproduced in good faith for ItalianFuturism.org  and does not represent or warrant that use of the content displayed on the site will not infringe or violate the rights of third parties. You are solely responsible for obtaining all permissions from third parties that may be necessary for any use of the content you wish to make. If you have any more information about an item you've seen on this website or if you are the copyright owner and believe this website has not properly attributed your work to you or has used it without permission, please contact me.