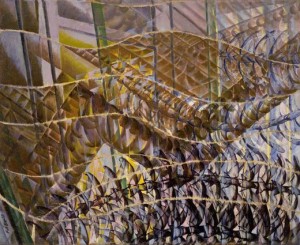 Giacomo Balla. (Italian, 1871-1958). Swifts: Paths of Movement + Dynamic Sequences. 1913. Oil on canvas, © 2008 Artists Rights Society (ARS), New York / SIAE, Rome
Photos by The Animal Dectector show multi-exposure traces made by importing Quicktime films into ImageJ and making Z-projections of the resulting stacks.
Marey would be pleased.