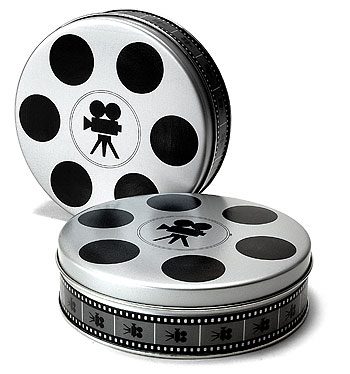 Chauvel Cinematheque
Sydney, Australia. Screenings are held at the Chauvel Cinema in Paddington Town Hall
Saturday, December 12th  (noon) and Monday, December 15th (6:30pm)
Futurism Italy/1971/Colour/20mins/16mm/NFVLS Dir: Guido Guerrasio.
The Italian Futurists were the first artists to celebrate modern technology. This film captures the restless experimental energy of futurism and portrays the work of its major artists: Marinetti, Balla, Boccioni, Carra, Russolo, and Severini.
Boccioni's Bike USA/1981/Colour/9mins/16mm/NFVLS Dir: Skip Battaglia.
Animated, hand-drawn, lyrical film in the graphic style of the Italian futurists, accompanied by the sounds of a futurist orchestra.
Marinetti Australia/1968/B&W; Colour/80mins/16mm/NFVLS Dir: Albie Thoms.
A tribute to the Italian futurist poet Marinetti, the film is also a record of the avant-garde art circles in Sydney in the late 1960's. The film's bold structure includes long stretches of black and coloured footage interspersed with extremely rapid flashes of photographed footage, culminating with a statement of the "Hand-Made Film Manifesto" of 1968.