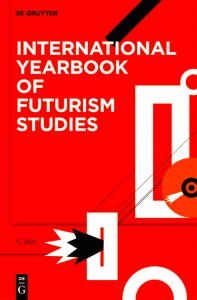 Graduate student sought to help with translations (Italian-English; or French-English; or German-English; or Spanish-English) for the International Yearbook of Futurism Studies edited by Günter Berghaus.
The Yearbook is now in its 7th year and has published essays related to 35 countries on 3 continents. In the past, contributors have sometimes used professional translators, who were expensive and in most cases did very unsatisfactory jobs. These translators' ability to handle complex intellectual issues in the fields of art and literature tended to be inadequate. We would much prefer to work with postgraduate students who come from the same discipline and are familiar with the language of the discipline.
Translators will be acknowledged at the end of the essay and the translation can thus be included in academic curricula.
Requirements:
Excellent command of academic language (English) in the fields of humanities, preferably Literary Studies and / or Art History.
Payment:
Payment is to be negotiated between contributor and translator. Depending on an authors' country of origin the rates they are able to pay may vary considerably.
If interested, please contact Günter Berghaus  G.Berghaus@bristol.ac.uk