Museo del Novecento [Museum of the 20th Century]

Inaguration December 6, 2010
Palazzo dell'Arengario
Piazza Duomo
Milano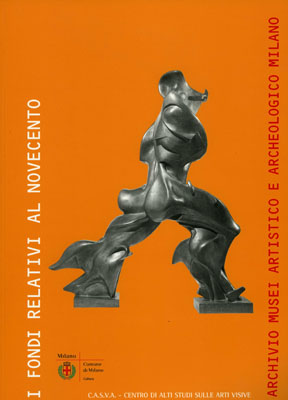 The Archives include:
Bisi Fabbri Archive
Martinetti – Piazzoni Collection
Letters by Marinetti
Cangiullo Collection
The Museum's Mission
To encourage the development of multiple perspectives and critical capabilities through the dissemination of knowledge about twentieth-century art. To conserve, study and promote public heritage and the artistic culture of the twentieth century through research and educational activities. To encourage, through work on various levels, an intercultural approach and involve a public that ranges from specialists to children and passing visitors.
On Display

The organization and chronological arrangement of those works selected from the civic collections to be included in the Museo del Novecento's collection will emphasize its areas of strength: Futurism, the Novecento Movement, Spatialism, the Concrete Art Movement and the Arte Povera Movement, as well as prominent artistic figures, including Boccioni, Carrà, Soffici, De Chirico, Sironi, Martini, Morandi, Fontana, Manzoni, Kounellis and many others.