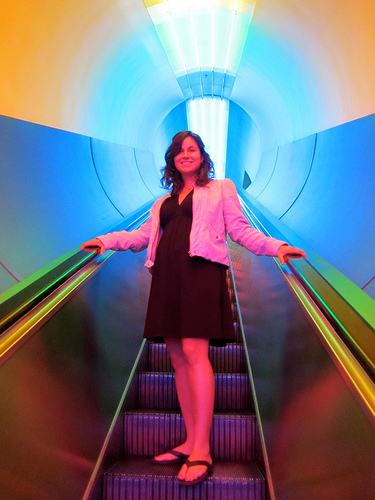 Jessica Palmieri established ItalianFuturism.org in order to encourage the exchange of ideas and disseminate information related to Italian Futurism. It has since become the premier source for news on all events, exhibitions, and scholarship on the subject.
She received an M.S. in the Theory, Criticism and History of Art, Design and Architecture, as well as a certificate in Museum Studies from Pratt Institute. Her thesis focused on Italian Futurist Marionette Theater.
Her work experience at the Peggy Guggenheim Collection in Venice, the Italian National Library in Florence, the Museum of Modern Art in New York, and the Jeff Koons Studio has complemented her interest in Italian Futurism, a topic which has captivated her since her undergraduate studies in both Art History and Italian.
She currently works at The J. Paul Getty Museum and lives in Los Angeles the Brooklyn Museum and lives in Brooklyn, New York  and may be reached via email.