(PAL)   (NTSC)
FILM
Art/Life: The Futurism Revolution
Director: Luca Verdone
Format: Color, PAL & NTSC, 16/9
Region: All Regions/Zones
Languages: English, Italian [Il Futurismo. Un Movimento di Arte/Vita]
Release Date: March 31, 2013 | Overcom Srl – Absolute Srl
Length: 52 minutes + 40 minutes (bonus)
Official Website
Facebook
Billed as "the first Futurist Documentary on Futurism" Art/Life: The Futurism Revolution is indeed an engaging film. Directed by Luca Verdone with a screenplay by Alessandro Zambrini, the film charts the inception and evolution of Italian Futurism through the lens of the movement's founder, Filippo Tommaso Marinetti.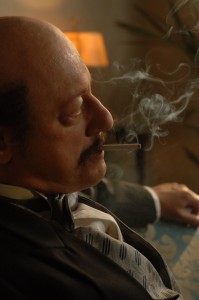 Nearly an hour in length, Art/Life begins in 1909 with Marinetti's inspiration for and founding of the movement. The film pursues the futurists' various developments in painting, literature, theater, architecture, music, war and politics, film, dance, and finally, aeropainting. This examination is punctuated by Marinetti's encounter and marriage to Benedetta Cappa. Speed, simultaneity and dynamism all take their place among the main tenets of Marinetti's Futurism in this presentation, which skillfully emphasizes Futurism's goal of impacting all aspects of life.
Art/Life communicates the story of Futurism through a combination of dramatizations of historical events and interviews with leading European scholars. Francesca Barbi, granddaughter of the protagonist, provided historical consultation for the film. Gino Agnese, Giordano Bruno Guerri, Achille Bonito Oliva, Simona Cigliana, Maurizio Calvesi, Günter Berghaus, Didier Ottinger, Claudia Salaris, Daniele Lombardi and Mario Verdone were all interviewed and spoke to various aspects of the artistic movement. Their views are explored in the bonus material on the DVD.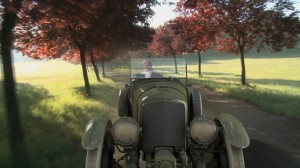 I highly recommend this film, which stands to be an effective tool in the classroom, introducing students to the breadth and influence of Italian futurist theory, all well-contextualized for a contemporary audience. The documentary does not require prior knowledge of the movement and thus serves as a concise introduction to its many and varied aspects. One comes away with an appreciation of the extensive reach of the founder and of his prophetic visions for things such as computers, cell phones and social networks.